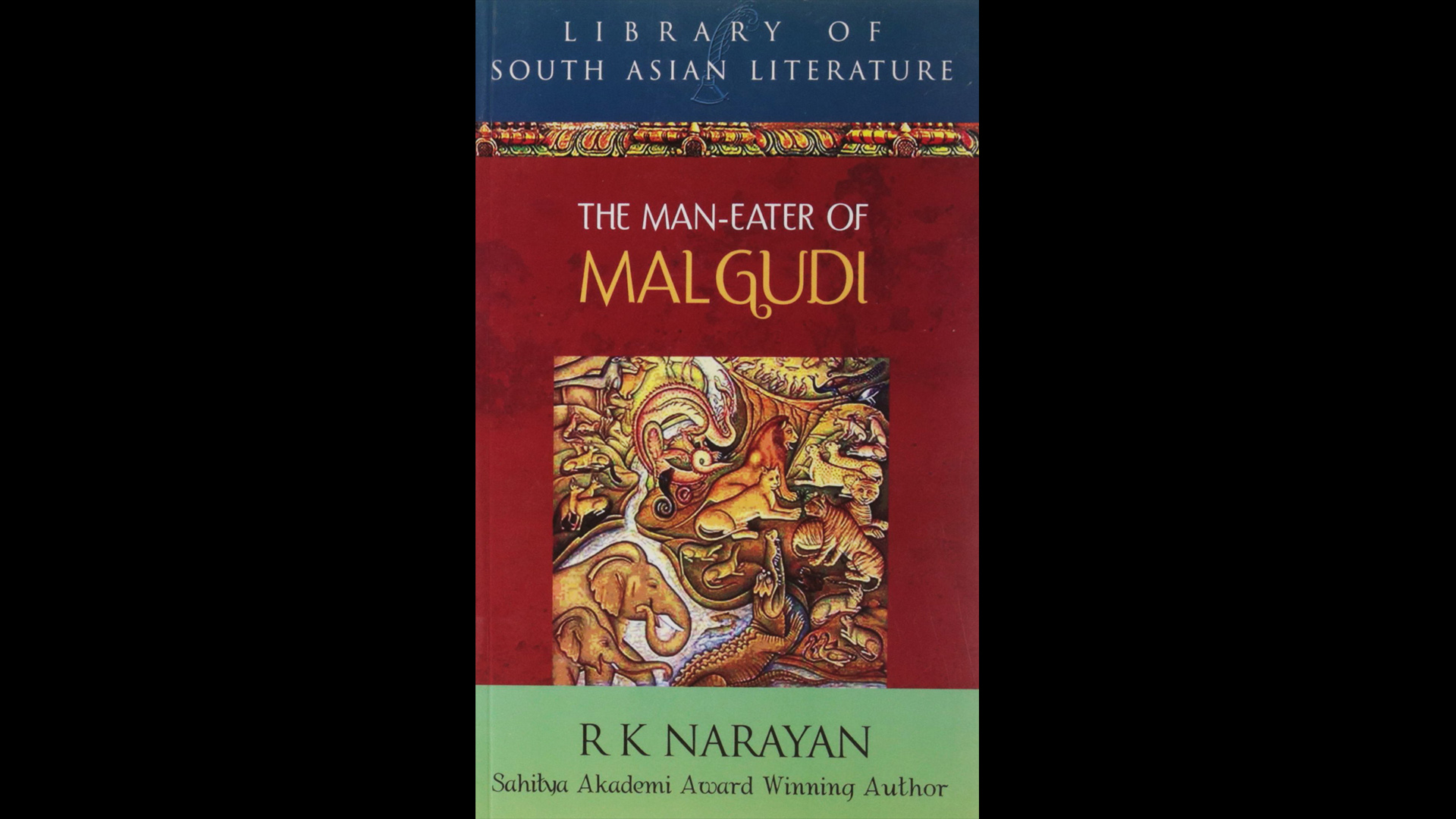 Copyright Orient Publication
Bridging Tradition and Modernity | Mohini-Bhasmasur in Malgudi
Dhruba Basu
RK Narayan, one of the best-known and best-loved English writers of 20th century India, was raised in late colonial Madras on a heady diet of folk tales and myths, narrated to him by his grandmother. No surprise, then, that these formative experiences ended up influencing much of his later, pioneering work. He not only paid homage to his grandmother by modelling several characters after her in his corpus, but infused his early stories with an oral energy by having them narrated through a recurring character known as the Talkative Man. And, of course, he wrote abridged versions of the Ramayan and the Mahabharat, and published a collection of Hindu myths titled Gods, Demons and Others.
Narayan admitted that his 1961 novel The Man-Eater of Malgudi was inspired by the popular mythical tale of Bhasmasur and Mohini. The original myth goes as follows: Bhasmasur is a demon who is granted, by virtue of lengthy penance, a boon by Lord Shiv - the power to turn anything he touches to ash. As soon as he is possessed of this power, Bhasmasur goes after Shiv himself, which compels the Destroyer to turn to Lord Vishnu for help. Vishnu comes up with a devious plan to end Bhasmasur's rampage. The Protector turns into a very attractive woman, Mohini (his only female avatar), and convinces the demon to dance with her. Utterly smitten, Bhasmasur is persuaded to mimic all of Mohini's moves and, predictably, when Mohini brings her hand down upon her head, the demon lustfully does the same...and turns to ash, saving Lord Shiv from the curse of his own boon.
In The Man-Eater of Malgudi, a taxidermist named Vasu represents Bhasmasur. Vasu's arrival in the town of Malgudi completely upturns the life of Nataraj (another name for Shiv, incidentally), a printer whose attic Vasu moves into. Vasu turns out to be a bully and a nuisance, dragging animal corpses into the house for his taxidermy operations, entertaining many women in the house and refusing to abide by any of Nataraj's conditions. One of those women is Rangi, a hereditary dancer associated with the local temple. Rangi, who inspires desire and jealousy in Nataraj too, ultimately solves his problems by indirectly being the cause of Vasu's death. She is obviously inspired by Mohini, completing the triad from the tale of Bhasmasur and Mohini.
In drawing on the mythological trope of Mohini, RK Narayan relies on two of its essential features. The first, of course, is her role as an enchantress. Mohini frequently performs this role in Hindu mythology, luring or distracting demons and wrecking their plans. Perhaps the most famous of the stories involving her is the samudramanthan episode from the Mahabharat, in which she uses her charms to distract the asuras (demons) and ensure that the amrit (nectar of immortality) that they and the devas (gods) have churned out of the ocean is consumed only by the devas. Her seductive qualities make Mohini the inspiration for the classic Malayalam dance form mohiniyattam, performed traditionally by hereditary dancers.
The second aspect is the theme of betrayal. Mohini's seduction is laced with danger, as it is performed with the objective of bringing about the downfall of her 'prey' (generally one demon or another). Rangi, in The Man-Eater of Malgudi, is not quite a femme fatale in this vein. While she is clearly an object of desire, she is neither devious nor hostile to Vasu. In fact, she is somewhat devoted to him despite his boorish behaviour. However, when she learns that he plans to kill the temple elephant, Kumar, and add it to his collection of stuffed animals, she tries to stop him by informing Nataraj.
Nataraj, true to character, finds himself unable to do anything about it despite his most valiant efforts. Vasu's reign of terror is instead brought to an end when he dies due to another, greater betrayal on Rangi's part. Even though this betrayal is unintentional, Rangi's involvement in it cements her role as an agent of the wrongdoer's defeat.
It is clear how RK Narayan has adapted and tinkered with the Bhasmasur-Mohini tale to produce a comic moral fable set in his fictional south Indian town. But there is yet another layer to unearth in the narrative: one that suggests a link with the animal-themed Buddhist folk tales of yore, rather than Hindu mythology. We find this link nestled in the somewhat ludicrous details of Vasu's death, which shall be looked at more closely in the next instalment of this series. Stay tuned!